3rd Wednesday of Every Month
Corvettes of Geelong Meeting - Peninsula Hotel Newcomb - 7:30pm.
Last Sunday of Every Month
Corvettes & Coffeee at Picker's Union 3 Mackey Street North Geelong from 9:30am.
Come One, Come All.
***Note, our weekend away in 2015 is last weekend of March, means we can't do Corvettes & Coffee in March - unless your'e not attending the weekend away of course***
March 2015
Sunday 1st March 2015 - Great Ocean Road Lorne Classic Car Show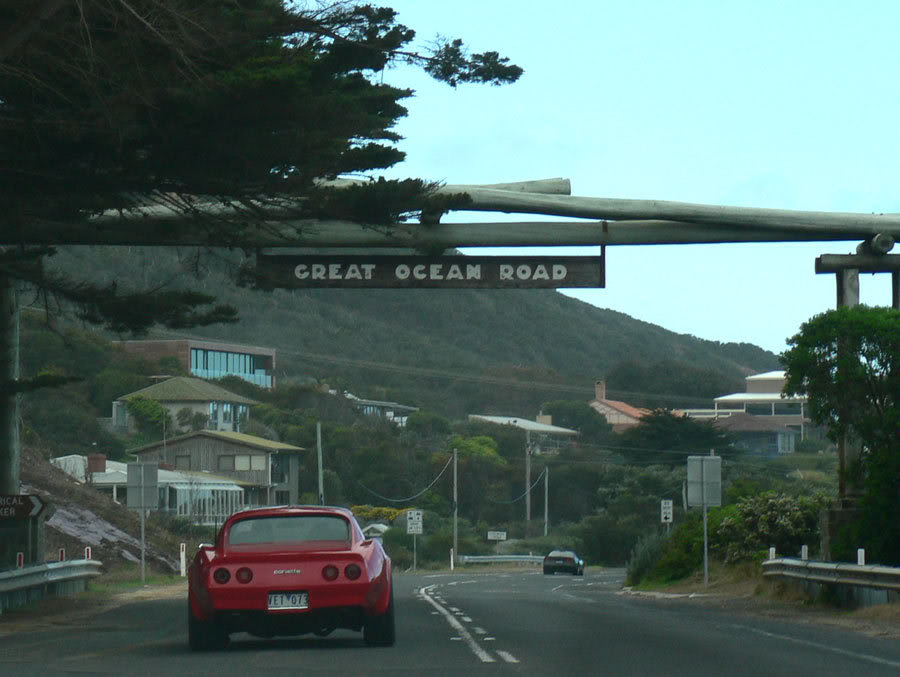 Cruise to Lorne Classic car show on the foreshore opposite lifesaving club.
Car Entry $10. Show and Shine 10am-3.30pm.
Meeting place will be at the Waurn Ponds Hotel Service Road (Princess Hwy Waurn Ponds just before Bunnings) at 8:30am, leaving at 8:45am sharp.
If you want to come along and have not yet put your name down, please contact corvettesofgeelong@fastmail.com.au.
Wednesday 18th March - Corvettes of Geelong Monthly Meeting followed by Corvette Night Cruise
Our member Sean is arranging a Corvette Night Cruise route.
Bring your corvette to the March Meeting. Bring some nibbles and drinks as well.
We will have a meeting as usual from 7:30pm, followed by a short Corvette Night Cruise to a central place in Geelong where we will stop for nibbles and drinks before heading home.
Saturday 28th & Sunday 29th March - Corvettes of Geelong Weekend Away
Gordon & Priscilla, Mark & Betty have kindly volunteered to organise this year's weekend away which will be to Ararat in 2015! Below is some of the itinerary. It promises to be another exiting weekend away, we hope you can join in!
Saturday 28th March 2015
- Fyansford Hotel to Buninyong Bake House - Morning Tea
(people unable to attend both days are encouraged to join in cruise to Buningyong for Morning Tea)
- Golden Age Hotel Beaufort - Lunch
- VW Museum & Antique Store - Tour
- Ford Collection - Tour & Afternoon Tea
- Motel Accomodation
- Ararat RSL - Dinner
- J Ward Lunatic Asylum Ghost Tour - Tour
Sunday 29th March 2015 - Cooked BBQ Breakfast at Motel - Breakfast
- Seppelts Winery Tasting - Tour
- Beaufort Hotel - Lunch
- Cruise Home
Please contact Gordon on 0407-882-113 if you want to come along and haven't already put your name down.
Other event ideas dates TBA
Xmas in July 2015 venue TBC
Drive In Night at Little Creatures
Rod Hadfields museum
Deans Marsh Cruise Cape Otway Road Barwon Reservoir
Werribee Mansion